Russian Operas on DVD
28th April 2012
Compared to their German, Italian, and French counterparts, Russian operas are poorly represented on DVD. But fortunately there have been some excellent releases in the last few years, and this month we review a selection of the best of these.
Boris Godunov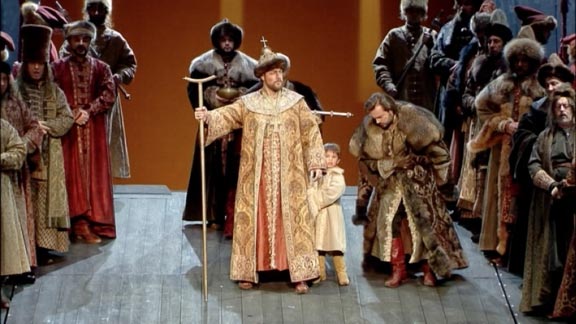 Mussorgsky's only completed opera Boris Godunov is considered to be the greatest Russian opera, despite the confusing array of different versions and revisions.
Several versions are available on DVD, but our recommendation is a 2010 production directed by Andrei Konchalovsky for the Teatro Regio, Turin, with a mesmerising performance by Orlin Anastassov as Boris:
Sadko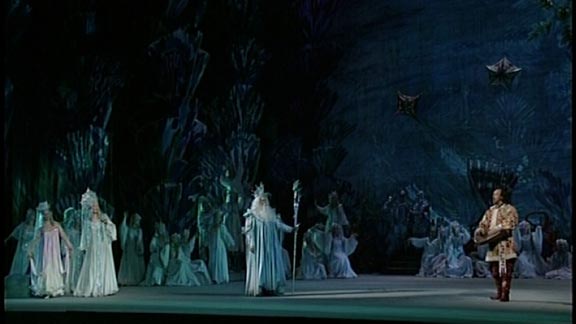 In addition to creating his own revised version of Boris Godunov, Rimsky-Korsakov also wrote fifteen operas of his own, several of which are based on Russian folk tales. The greatest of these is Sadko, the story of the merchant Sadko with a yearning to travel who encounters a magical underwater queen, and it contains some of the composer's most beautiful music.
There are two versions available on DVD; we recommend the 1994 version performed by the Kirov Opera and Ballet, conducted by Valery Gergiev; a fine production, with outstanding sets:
The Invisible City of Kitezh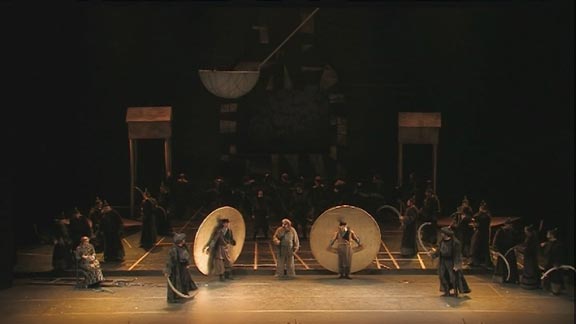 Another opera by Rimsky-Korsakov based on Russian folklore, The Legend of the Invisible City of Kitezh and the Maiden Fevroniya, is a mysterious story about how a humble maiden foils the Mongol army's attempts to capture Great Kitezh by making it become invisible.
It was released on DVD for the first time in 2011. It's a generally good production, with a notable performance by Tatiana Monogarova as the Maiden Fevronya:
The Golden Cockerel (Le Coq d'Or)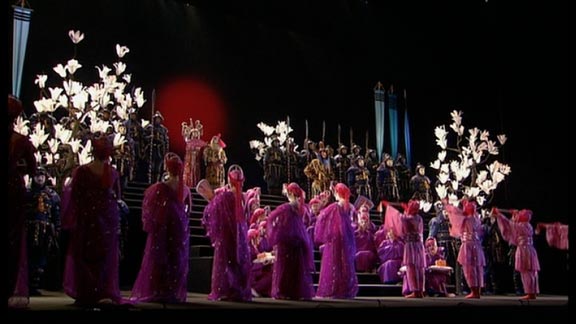 Rimsky-Korsakov's last opera didn't receive its premiere until 1909, a year after the composer's death. It satirises Russian imperialism, and the Russo-Japanese war.
A superb production from the Théâtre Musical de Paris, Châtelet, in 2002, uses Ennosuke Ichikawa's Japanese Kabuki designs to great effect, and the whole production is a triumph:
---
PREVIOUSLY ON OPERANIGHTS