Magic Moments of Opera
13th February 2012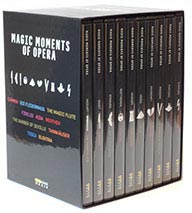 This boxed set from Arthaus-Musik brings together ten of the most popular operas in the repertory on DVD for the price of about four full-priced operas, so it's excellent value.
We review the individual operas to give you an idea of what's included in this set.
Introduction
The packaging of the operas is initially off-putting - each opera is identified by an icon that is intended to sum up the plot, such as a lightning-bolt for Elektra, a pyramid for Aida, a castle for Tannhäuser, and of course a bat for Die Fledermaus. But don't let that put you off; the set contains some acclaimed performances that are well worth acquiring.
The ten opera DVDs in this boxed set were all originally issued individually on the TDK label, which Arthaus-Musik took over in 2008, and most of them are also available separately. The most recent recordings are excellent quality in 16:9 format with PCM Stereo, Dolby Digital 5.1, and in some cases DTS 5.1 soundtracks. However, four of the older recordings are in 4:3 format with only a stereo soundtrack.
Here are our reviews of the ten individual operas.
Tannhäuser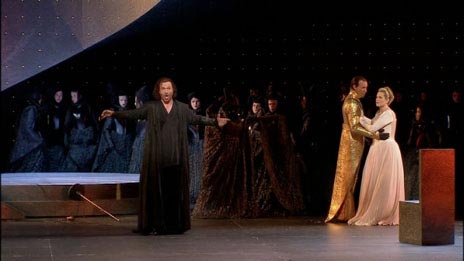 This is a live performance from the Festspielhaus Baden-Baden in 2008. The singing is superb, with Camilla Nylund as Elisabeth and Stephen Milling as the Landgraf especially good. The production is modern, with essentially the same set of a huge spiral staircase for all three acts, so won't appeal to traditionalists.
The picture and sound are superb, with the option of Dolby Digital 5.1 and DTS 5.1. Highly recommended.
Werther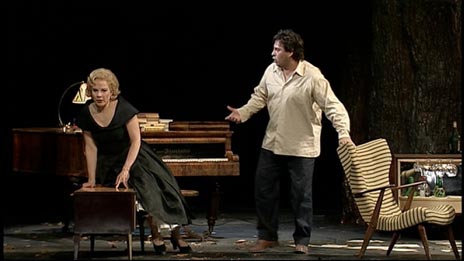 This performance of Massenet's Werther received good reviews when it appeared in 2005, and it's the only version of this opera on DVD. The setting is updated to the 1950s, and this makes the romantic situation seem rather suburban.
The picture and sound are excellent, with the option of Dolby Digital 5.0 and DTS 5.0. Highly recommended.
Fidelio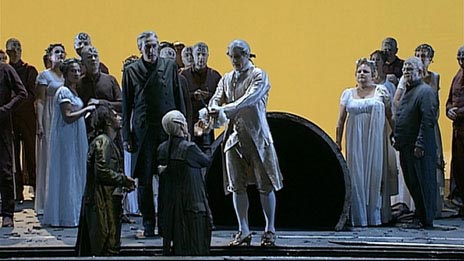 Recorded live at the Opernhaus, Zürich, in 2004, this is a superb performance with a near-perfect cast. Camilla Nylund and Jonas Kaufmann are especially good as Leonore and Florestan. The production by Jürgen Flimm is minimalist, but very effective.
The picture and sound are superb, with the option of Dolby Digital 5.1 and DTS 5.1. Highly recommended.
Tosca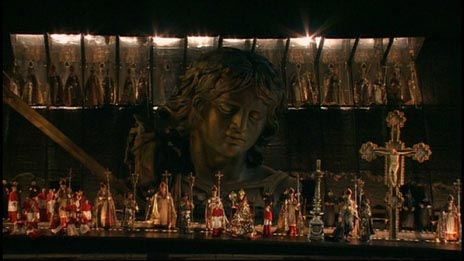 A stunning 2006 production staged at the Arena di Verona, an outdoor theatre built into the ruins of a public building dating from 30AD. The sound is excellent, and the use of multiple cameras and close-ups ensures that the huge stage isn't a problem on DVD. The best modern Tosca on DVD.
The Barber of Seville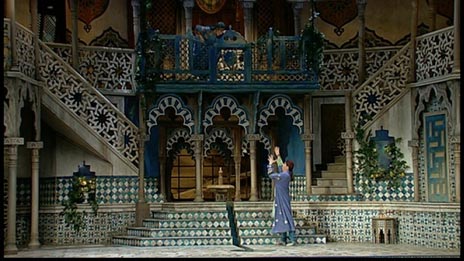 A live recording from The Opéra National De Paris, 2002 in a magical production by French film director Coline Serreau, which sets the opera in Moorish Spain. Musically the performance is outstanding, with Joyce DiDonato superb as Rosina and Carlos Chausson excellent as Bartolo.
The Magic Flute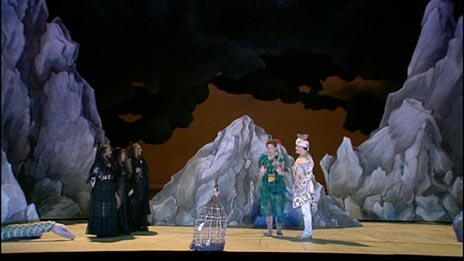 A traditional colourful production by Benno Besson. The singing and orchestra are excellent, and the picture quality and sound are good. Not the best Magic Flute available on DVD, but a good all-round choice.
Elektra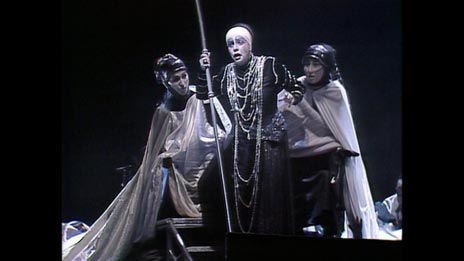 Visually this intensely dark production by Harry Kupfer shows its age in the 4:3 video format, but it's worth watching for the outstanding performances by Eva Marton as Elektra and Brigitte Fassbaender as Klytemnestra.
Die Fledermaus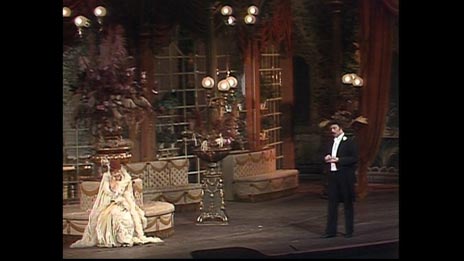 A live recording from The Vienna State Opera, 1980, with Lucia Popp superb as Rosalinde, and Edita Gruberova brilliant as Adele. The recommended version on DVD.
Carmen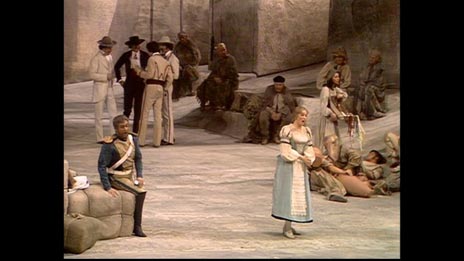 A live performance from the Vienna State Opera in 1978, this historic recording features a legendary collaboration between Franko Zeffirelli's production, Carlos Kleiber's conducting, and Plácido Domingo's singing, with Elena Obraztsova in the title part.
Aida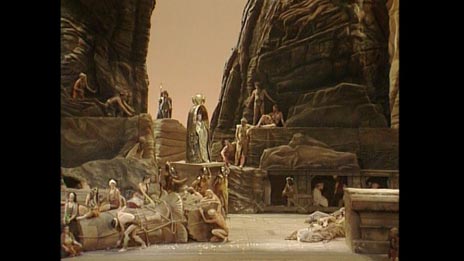 Recorded at La Scala, Milan, in 1985, this is a lavish production with excellent sound, and outstanding singing by the main characters: Maria Chiara as Aïda, Luciano Pavarotti as Radamès, Ghena Dimitrova as Amneris, and Juan Pons as Amonasro. Only the acting lets it down a bit.
---
PREVIOUSLY ON OPERANIGHTS