Doctor Atomic - John Adams
Information about the opera Doctor Atomic by John Adams, and the best recordings available on CD or DVD, or for download.
John Adams's most recent opera, about the creation of the atomic bomb.
Recommended recordings on DVD
Renes/Finley/Rivera (Opus Arte OA 0998 D)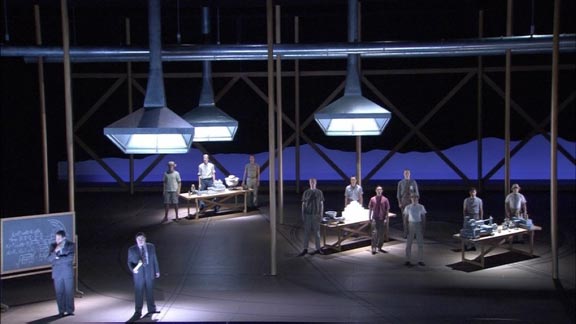 From an excellent live production at Het Muziektheater, Amsterdam, 2007, with good performances.
Chorus of De Nederlandse Opera, Netherlands Philharmonic Orchestra, conducted by Lawrence Renes, 2007.
Cast: Gerald Finley (J. Robert Oppenheimer), Jessica Rivera (Kitty Oppenheimer), Eric Owens (General Leslie Groves), Richard Paul Fink (Edward Teller).
Opus Arte OA 0998 D
---