Ariane et Barbe-Bleue - Paul Dukas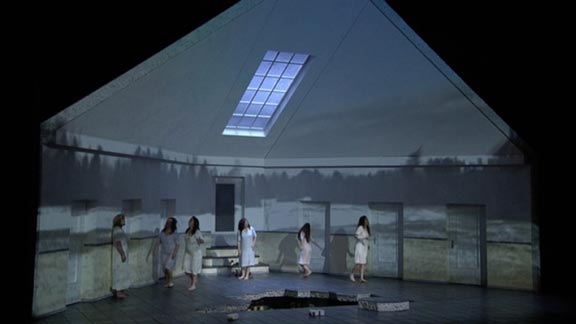 This is the first DVD version of this rarely-performed opera, from Claus Guth's production at the Gran Teatre del Liceu in Barcelona in 2011. The performances are excellent, especially Jeanne-Michèle Charbonnet as Ariane.
Orchestra and Chorus of the Gran Theatre del Liceu, conducted by Stéphane Denève, 2011.
Cast: Jeanne-Michèle Charbonnet (Ariane), José van Dam (Barbe-bleue), Patricia Bardon (Nurse).
Opus Arte OA 1098 D
---